Join our team
Currently open position: Vice President of Sales.
Cloud Dentistry is bringing the gig economy to dental staffing. We are a web- and app-based marketplace where dental offices can identify, screen, communicate with, and instantly book dental staff for temporary or permanent staffing needs—helping dental professionals turn their free time and skills into income. Positions in dental offices are one of the fastest growing job categories, and you have a chance to shape the future of how those professionals find work.
We are the largest and fastest-growing dental staffing platform in the nation.
If you would like to bring your experience, skills, customer-focused mindset, and leadership to a fast-paced, high-growth company that gives you the autonomy to excel, then Cloud Dentistry is for you.
We don't sit around writing PowerPoint presentations to tell each other what we might do—we stay in close touch with our customers, each other, and the company vision, and then work together to execute on it as we build the best staffing marketplace in the world.
If you are humble, curious, and results-oriented, this is the place for you. You'll be a key part of building something great. Few people have that opportunity! Come join us.
Customers will love what you do—and so will you!
Customers love what we do...
Dr. Kahn in Texas
"I've used Cloud Dentistry to book nearly 20 temporary dentists... The whole process was quick & easy. And it cost me less than one-tenth of what I would have paid through the placement agencies."
Sarah, a dental professional in Texas
"I've loved using Cloud Dentistry since signing up! It's easy to use and has given me the opportunity to find work around my hectic schedule. I'm so happy I came across this awesome platform! I will continue to recommend Cloud Dentistry to all my friends."
Dr. Vega in Texas
"Our dental office has been working with Cloud Dentistry for over two years now, with only stellar results! Their candidates are top-of-the-line professionals who are using their quality skills. I can highly recommend Cloud Dentistry to any dentist in need of temp or full-time employees."
...and your future teammates love working here 
Sales Team Member
"I have been working at Cloud Dentistry full-time for more than a year. The pros are work/life balance, great management and company culture."
Sales Team Member
"I have been working at Cloud Dentistry full-time for less than a year. The pros are company culture, management, room to grow, training/coaching available, work-life balance, and family-oriented."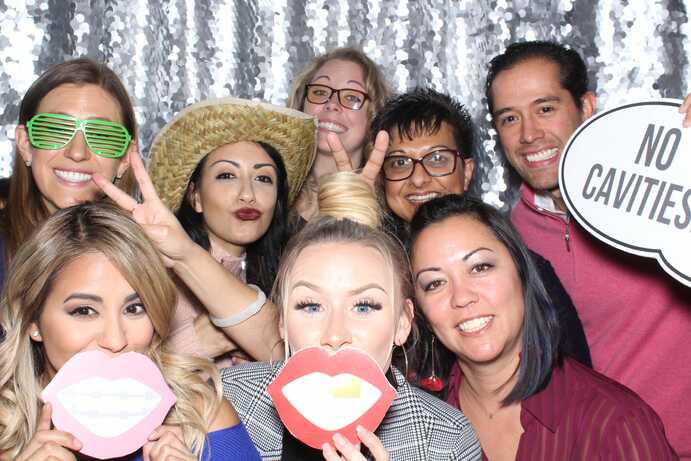 Our motto is "Always be learning. Always be teaching."
As a rapidly growing early-stage company, roles and responsibilities evolve as the team grows, the whole team is empowered, there's very little bureaucracy, and everyone learns from the customers and the market.
Because of this, you'll need to be ready to embrace and lead change. No matter what role you're in, you'll have the opportunity to grow and take on new responsibilities.
History
Cloud Dentistry was started in 2016 by 2 entrepreneurial dentists and their entrepreneurial friend who went to the dentist regularly. Today we are the largest dental staffing marketplace in the markets we've opened up and we are growing quickly into other markets.
See a fit?
We're always open to hearing from talented, results-driven people from all types of backgrounds, so take a look at our open roles, listed below. If you don't see an open position here, please send your resume to us, and when we see a potential fit with what we're working on, we'll reach out—maybe even before we post the job.
Currently open positions
---