Traditional dental temp agencies are a big waste of money
Going through a middleman to find dental temps for your practice is a colossal waste of money. A traditional dental temp agency serves as nothing more than an expensive go-between, connecting dental practice owners with dental professionals looking for temporary work. And while these businesses typically create more problems than solutions, dental temp agency costs are sky-high and put a huge strain on your financial budget.
Medical dental staffing: the negatives of working with a traditional dental temp agency
When you use a traditional temp agency to fulfil your medical dental staffing needs, everyone loses. Both the dental practice owner and the dental professional compromise financially to cover the high cost of the dental hygiene temp agency.
There's no regulation governing the minimum or maximum an agency is permitted to charge. But studies show that typical dental temp agency rates are 12-50% of the worker's hourly rate. Multiply this figure by the number of hours worked and you get an extortionate figure that the dental practice has to pay, but the dental professional never receives.
That isn't the only way traditional dental temp agencies benefit. They also charge a pretty penny when it comes to permanent placement fees if you decide you want to hire one of their temp staff full time. Known as temp-to-perm fees, these rates can be substantial — often as much as 20-25% of the worker's first year's salary.
When the average dentist earns $75 per hour and the average dental hygienist earns $34 per hour, these figures quickly add up and eat a sizeable chunk out of your budget.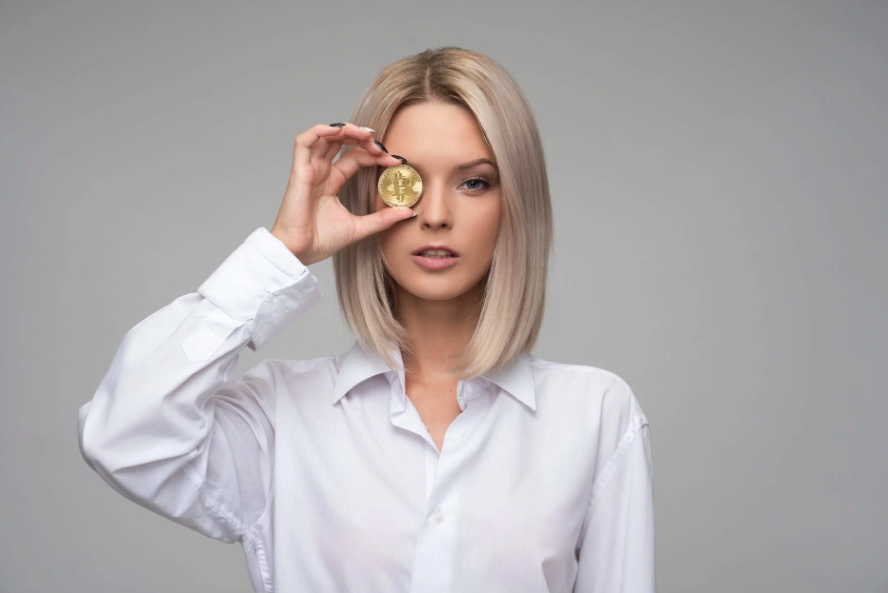 Typical process for dental practice owners hiring temp staff
As an example, let's say you own a dental practice in Houston, TX and your regular dentist is going away on vacation. You need to find a professional, qualified dentist who can work in your practice while your regular dentist is away.
The process involved in finding a temp dentist typically goes as follows:
Submit your request for a temporary dentist to a Houston dental staffing agency
Wait for a response
(Time is money and there's no telling how long it will take the staffing agency to get back to you. It could be hours, days, weeks…)
When you do receive a response, either:

The dental staffing agency will send you a list of dentists.
The dental staffing agency will send someone of their choosing, giving you absolutely no say in the selection process.

If you do get to choose from a list of potential candidates, it's difficult to tell who's right for the job, since you have to run all your communications through the agency. You rarely get to talk to the dental professionals directly.)
Pay for your dentist.
(While prices vary, a typical dental temp agency charges 12-50% of the dental professional's hourly rate. The fee is often paid up front and applies to every temp hired through the agency.)
That's a lot of money, time and hassle just to get a dental professional to fill a temporary gap in your practice. Can you imagine how much cheaper, quicker and simpler the process could be if you were able to choose who you wanted to hire and talk to them without anyone else getting involved?
With Cloud Dentistry, you don't have to imagine. We don't get in your way and charge you money for it. We provide you with direct access to qualified and experienced dental professionals ready to work. We've created an easy-to-use cloud-based platform which lets you chat directly to potential staff in real time, speeding the entire process up.
Dental practice owners everywhere are losing money with medical dental staffing agencies
Traditional dental staffing agencies simply don't provide practice owners with good value for money. They charge premium prices for poor services and take up vast amounts of time that could be better spent on improving your business.
They waste too much time and time = money
Finding dental staff via a temporary dental staffing agency takes far too long. If you're lucky enough to find a temp agency that lets you talk to the professionals they list, you've got to wait for the agency to pass your messages onto the professionals. And when they reply, you've got to wait for the agency to pass the professionals' messages on back to you.
You've no idea how long this process can take. And the longer it takes, the longer your dentist chair remains empty, since you can't keep your practice running as usual without all your staff. This results in a direct loss of income, since you can't keep up with all your appointments, and an indirect loss of income, when previously happy patients complain online about their negative experience with appointment cancelations and reschedulings.
The cost of dental temp agencies is high
One of the worst dental temp agency costs is the sky-high fees they add onto their workers' hourly rates. Instead of keeping the additional expenses within your dental practice to help it prosper, or giving it to the dental professional as a form of payment to help them develop their knowledge and skills, it goes straight into the pockets of the staffing agency.
This process is neither beneficial for dental practices nor dental professionals. Both parties lose out extensively, while the staffing agencies benefit hugely and experience fantastic growth.
These are just two downsides to hiring your staff via a traditional dental temp agency. There are plenty more. US dental practice owners have always used temporary staff to fill in transitory staff vacancies. And for years, they've been forced to use traditional dental staffing agencies, even though they're no good for their business.
Thankfully, things are changing and now there's a much quicker, easier and more affordable way to fill openings.
The cheaper, quicker and easier option for hiring temp dental staff
Cloud Dentistry takes job matching to a whole new level, making the process of finding and hiring temporary dental staff fast, affordable and simple. Here are the advantages to switching to our cloud-based matching platform:
Benefits for practice owners working with Cloud Dentistry
Earn more money without additional stress or risk
By hiring temp dental staff whenever you need them for however long you need them, you're able to fill your appointment schedule and continue treating patients in your practice without the cost of hiring permanent staff. With Cloud Dentistry, you've got access to a multitude of local dentists, dental hygienists, dental support staff and other dental health care professionals ready to work when you need them.
More satisfied patients
Every time you send patients away from your practice because they need specialist treatment more complicated than you can provide, you're losing money. Not only that, but patients are more satisfied with their treatment when they can have it all done within a single practice without having to move from office to office.
When you hire temp staff from Cloud Dentistry, you can bring in the specialist or extra support you need to carry out expert procedures. This means you can keep your current patients happy, earn more money by carrying out more complicated treatments and entice new patients by adding to your list of procedures.
Save money
Cloud Dentistry charges dental practices a small monthly fee for using the platform. There's absolutely no extra fee to hire temp staff, regardless of the number. If you find a dental professional who's such an asset to your business that you want to hire them on a permanent basis, you can do so without paying any permanent placement fees.
Chat directly to staff in real time
With Cloud Dentistry, dental practice owners are able to talk directly to the dentists, hygienists, dental assistants and specialists they're thinking about hiring in real time on one single platform.
Matching is quick and easy, so there's no wasted time and no wasted money. Being able to chat directly to potential staff means you're much more likely to find someone who's a good fit for your dental practice.
Dental health professionals everywhere are losing money with medical dental staffing agencies
One of the most common reasons dental professionals choose to work as independent contractors is that they're able to earn more money this way than working in a single practice on a permanent basis.
But when you're working as a freelancer through an agency, you're still technically working for someone else. When you consider that dental staffing agencies charge practices more money than the professionals ever receive, it quickly becomes clear that dental professionals can make a lot more money contracting out their services independently instead of through a dental temp agency.
We believe dental professionals should keep the money they earn. Cloud Dentistry is the direct platform that connects dental professionals with dental practices in real time, letting you work where you want and when you want without the markup.
Dental professionals can take control and earn more
Cloud Dentistry helps you grow your business and brand online, putting you in charge of your career and your professional life.
When finding work via a traditional temp staffing agency, dental professionals who don't own a practice see most of their revenue dropping straight into someone else's pockets. Unsurprisingly, this can make temp workers feel undervalued and unmotivated, which can easily lead to putting less effort and enthusiasm into their work.
In an interview with Gary Takacs of The Thriving Dentist Show, Tija Hunter, a seasoned dental assistant and office manager, said: "Dental assistants are the unsung heroes of the office…[They] don't get the recognition and the praise that [they] deserve."
This is just what we think. But it doesn't stop at dental assistants. General dentists, specialist dentists, dental hygienists and dental receptionists can all feel underappreciated. Especially when they feel like they're working for less than they're worth and they don't have the control they should have.
A large part of being successful as a dental professional working as an independent contractor relies on the quality of your resume. If you think your resume is letting you down and needs to be improved, take a look at our guide on how to make your dental resume really stand out from the crowd and attract the right employers.
Benefits for dental professionals working with Cloud Dentistry
If you're a qualified dental professional who wants to be paid fairly and appreciated for your work, you can reap enormous benefits from working with Cloud Dentistry. Here are just a few of them:
Have complete control to set your own rates, working hours and schedule
Choose how far you commute and which practices you work for
Advance your career by running an overhead-free practice that's not tied to a single office
Enjoy incredible exposure, as your profile is visible to a large network of dental practices
Earn more money by not having to adjust your prices to account for dental temp agency rates
Save extra cash by using a cloud-based service that has zero fees for dental professionals
Curious about the cons of working with a traditional dental temp agency?
How Cloud Dentistry is different from regular placement agencies
In a complete paradigm shift, Cloud Dentistry can beat competitor prices by over 95%. The direct-connection networking platform saves both dental practice owners and dental professionals significant amounts of money.
Cloud Dentistry is faster and easier to use than a traditional dental staffing agency. Dental practice owners and dental professionals can talk to each other directly and in real time, avoiding the lengthy wait times you experience with regular placement agencies.
Cloud Dentistry serves as a matching service — not a placement service. We don't micromanage any staff — they're all free to charge their own rates, set their own hours and decide where they want to work. We empower our end users to make matches themselves, providing dental practice owners and dental professionals with the control they need to find the right match.
Stop wasting money today
Dental practice owners and dental professionals can use Cloud Dentistry to connect with the employees or dental jobs they need. Our carefully-designed system saves everyone money that would otherwise be wasted on the inflated price of a dental temp agency.
Dr. Reza Sanjar is a co-founder of Cloud Dentistry, LLC and co-owner of Dental Art in Katy, Texas. His years of experience as a dentist and dental practice owner give him unique insights that inform the practices of Cloud Dentistry. A graduate of Boston University and Washington University in St. Louis, Dr. Sanjar has been practicing dentistry since 2009. He knows the industry well and is pleased to bring the benefits of Cloud Dentistry to other dental practices and dental professionals.
---
Sign up for free
Zero upfront fees for dental offices. for specialists, dentists, hygienists, and dental assistants. Free